Invited Speakers
Prof. Wei Min Huang
School of Mechanical and Aerospace Engineering
Nanyang technological University
Singapore
---
Speech Title:
Vitrimer-like polymers and their applications
Abstract: The shape memory effect (SME) refers to the ability of a material to recover its original shape, but only in the presence of a right stimulus. Most polymers, either thermo-plastic or thermoset, can have the SME, although the actual shape memory performance varies according to the exact material and how the material is processed. Vitrimer, which is between thermoset and thermo-plastic, is featured by the reversible cross-linking. Vitrimer-like shape memory polymers (SMPs) combine the vitrimer-like behavior (associated with dissociative covalent adaptable networks) and SME, and can be utilized to achieve many novel functions that are difficult to be realized by conventional polymers.

In the first part of this talk, a commercial polymer is used to demonstrate how to characterize the vitrimer-like behavior based on the heating-responsive SME. In the second part, a series of cases are presented to reveal the potential applications of vitrimer-like SMPs and their composites. It is concluded that the vitrimer-like feature not only enables many new ways in reshaping polymers, but also can bring forward new approaches in manufacturing, such as, rapid 3D printing in solid state on space/air/sea missions.

Keywords: vitrimer; shape memory; cross-linking; reversible; 3D printing; reshaping

---
Georgiy Levchenko
Professor, State Key Laboratory of Superhard Materials and International Centre of Future Science, Jilin University, China
---
Speech Title:
Temperature and Pressure Induced Spin Transition in Fe(II) Hofmann-like Two Dimensional Coordination Polymer [Fe(Fpz)2M(CN)4] where M = Pt, Pd and Fpz = F-pyrazine: Experiment and Theory
Abstract: A comprehensive experimental and theoretical study of both thermal-induced spin transition (TIST) as a function of pressure and pressure-induced spin transition (PIST) at room temperature for the bi-functional two-dimensional Hofmann-like SCO polymers [Fe(Fpz)2MCN)4], where (M =Pt, Pd and Ni, Fpz = F-pyrazine) is reported. The TIST studies at different fixed pressures have been carried out by magnetic susceptibility measurements, while PIST studies have been performed by means of powder X-ray diffraction, Raman, infrared and visible spectroscopies. A combination of the theory of elastic interactions and numerical Monte Carlo simulations has been used for the analysis of the cooperative interactions in TIST and PIST studies. A complete (T, P) phase diagrams for the compounds [Fe(Fpz)2Pt(CN)4] has been constructed. The critical temperatures of the spin transition follow a near lineal dependence with pressure, meanwhile the hysteresis width shows a nonmonotonic behavior contrary to theoretical predictions. The analysis shows the exceptional role of the total entropy and phonon contribution in setting the temperature of the spin transition and the width of the hysteresis. The anomalous behavior of the thermal hysteresis width under pressure in [Fe(Fpz)2M(CN)4] is a direct consequence of a local distortion of the octahedral geometry of the Fe(II) centers for pressures at higher pressure. Interestingly, there is not a coexistence of the high- and low-spin (HS and LS, respectively) phases in TIST experiments, while in PIST experiments, the coexistence of the HS and LS phases in the metastable region of the phase transition induced by pressure is observed for a first time in a first-order gradual spin transition with hysteresis. It is shown that the appearance of mixed state under pressure is caused by the spin-elastic interactions dependent from average value of the order parameter. These interactions determine also the shape of spin hysteresis and its transformation from rectangular to parallelogram type.

Keywords: Pressure, spin transition, Monte Carlo, elastic interactions model, polymer

---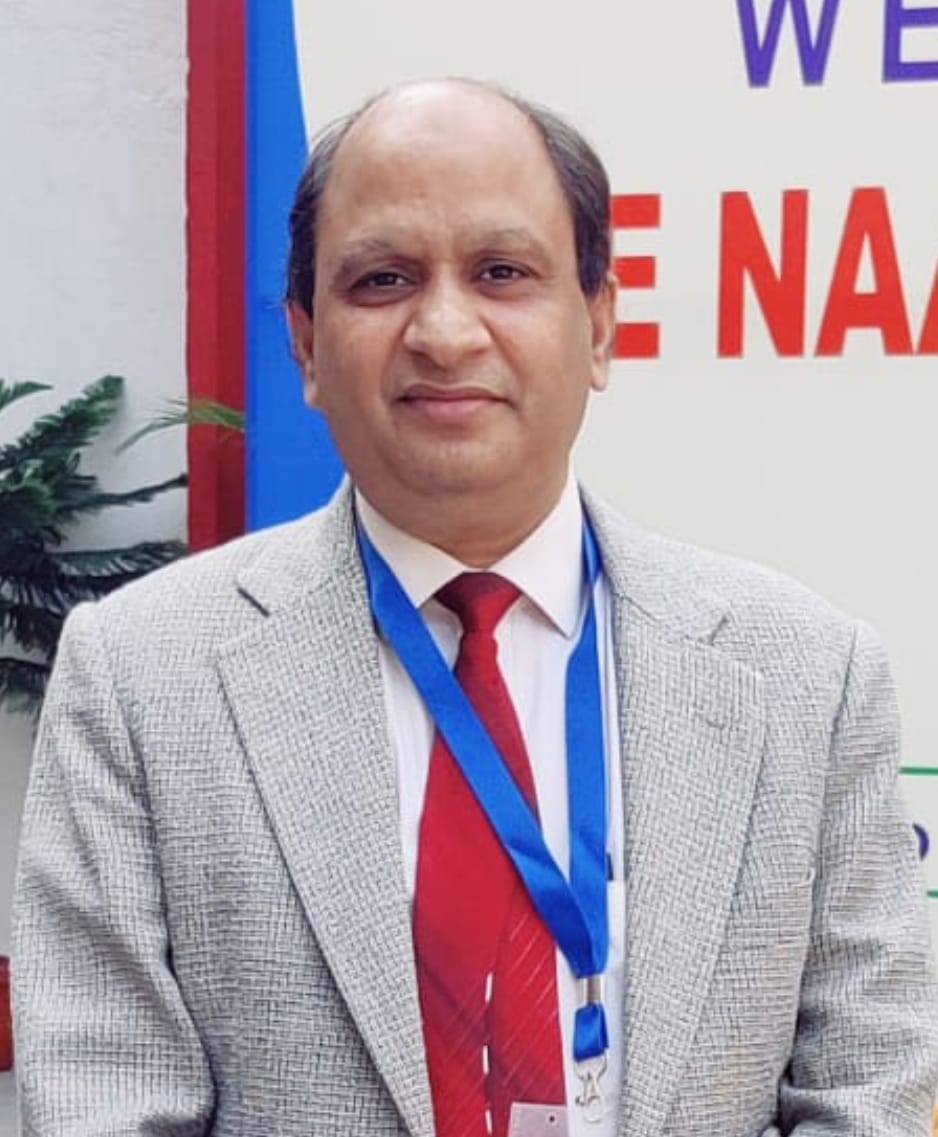 Prof. Tokeer Ahmad
Jamia Millia Islamia, New Delhi, India
---
Speech Title:
Designing Nanocatalysts for H2 Generation and Organic Transformations
Abstract: Multifunctional nanostructures find the possibility for their applications in water splitting processes for hydrogen generation as a renewable source of green energy. The studies of some multifunctional nanoparticles by chemical synthesis reveal the formation of monophasic nanostructures with fairly uniform distribution of nearly spherical particles, high specific surface area and visible optical band gap. Photocatalytic generation of hydrogen in water splitting process by using as-prepared nanoparticles has also been studied under the visible light irradiations which showed a significant H2 evolution reaction rate. The development of nanostructured catalysts has also been preferred to carry out the heterogeneous catalytic organic transformations because of greater number of surface-active sites for catalytic processes, high catalyst recovery rate, especially their environment friendly nature and their ease of synthesis. Besides the advances in nanocatalysis, certain challenges including not well-defined morphologies due to loss of control over it and loss of catalytic activity during operation need to be addressed. Herein, we discuss some nanocatalysts for certain organic transformation reactions with enhanced activity as well as in water splitting reactions for hydrogen production.
---
Dr. Manish Kumar
(
Listed in top 2% scientists world-wide, released by Stanford University ranking-2021
)
Department of Physics, ARSD College
University of Delhi, Dhaula Kuan, New Delhi-110021
India
---
Speech Title:
Understanding the behaviour of perovskite solar cell via simulation approach
Abstract: Renewable energy is the key prerequisite of the entire world because the nonrenewable sources are generally toxic in nature as well as limited. However solar energy as a renewable source has not limits in terms of accessibility, just need to advance best conversion devices in terms of solar cells. In this connection, perovskite materials have a great deal of significance in various materials based applications including in the perovskite solar cell for the generation of lead-free renewable energy. In recent times, lead-free perovskite solar cell (PSC) has proven their worth as a conceivable standby for lead-based absorber in the PSCs because of its advanced stability and nontoxic nature. In this talk, efforts have been made to discuss basics of PSCs including computational results on the same. Also the discussion on the one of the most popular software SCAPS-1D for PSCs is the centre of attention of this talk.

Acknowledgements
The authors would like to thank Marc Burgelman, ELSI, University of Gent, Belgium, for providing the SCAPS simulation software (Version: February 13, 2019).

---
Prof. Ajay Kumar Mishra
Department of Chemistry, School of Applied Science, KIIT Deemed University, India
Academy of Nanotechnology and Waste Water Innovations, South Africa
Research School of Polymer Materials, Jiangsu University, China
---
Speech Title:
Remediation of waste water using nanocomposite materials
Abstract: The environmental concerns from the disposal of bio-accumulative, non-biodegradable and toxic pollutants such as heavy metal ions from various sources, refineries, pulp and textile industries, lead batteries and mining industries has triggered an alarming research interest to alleviate the negative impact of these pollutants. Various wastewater treatment methods like membrane filtration, biological, coagulation-floatation, photocatalysis and adsorption are currently used to treat wastewater. A vast number of adsorbent materials such as activated carbon, ion exchange resins, zeolites, alumina and polymeric and metal based adsorbent materials have been employed in wastewater treatment for the removal of heavy metal ions, but the quest for developing more efficient and cost-effective adsorbents continues to expand. The past two decades have seen research efforts being directed at developing efficient and cost-effective adsorbents from readily available materials. The use of nano-based adsorbents having large surface -to-volume ratio presents increased particle-matrix interactions and consequently enhanced pollutant removal. Traditionally carbon-based adsorbents such as activated carbon have been used in wastewater treatment. However, adsorption columns can be expensive and batch contactors require an additional separation step. Hence, the introduction of magnetic nano adsorbents that have desirable properties such as, small size and high surface area-to-volume ratio has drawn considerable interest among researchers. The current talk will focus on the current and future scenario of the remediation of waste water using various nanocomposite materials.
---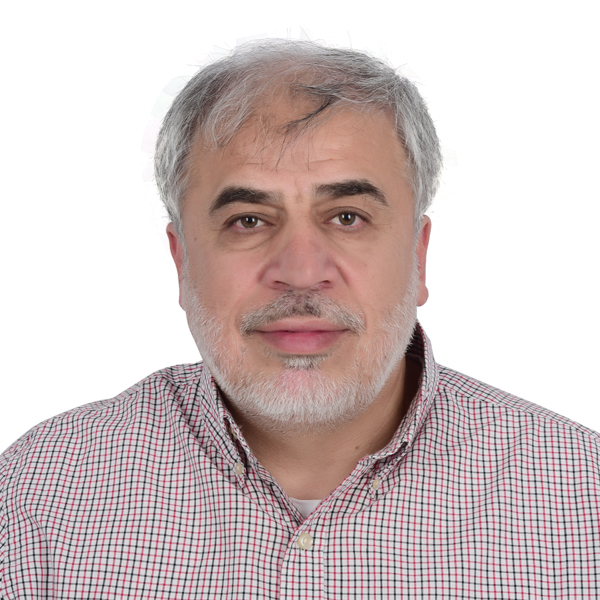 Dr. Khalid Alzebdeh
Associate Professor
Department of Mechanical and Industrial Engineering
Sultan Qaboos University
Sultanate of Oman
---
Speech Title:
An Optimized Synthesis Route Toward Improved Interfacial Adhesion Strength in Particulate Date Palm Reinforced Polypropylene Composites
Abstract: Surface modification of bio-filler and hosting polymer in natural fiber reinforced composites is essential to promote compatibility between the two components. Limited number of studies on grafting of bio-filler to improve its reactivity with the polymer matrix have been reported in the literature. This research work is about statistical optimization of a crosslinking scheme through ester linkage between Date Palm Particles (DPP) and Polypropylene (PP). First, the chemical modifications of PP yielding PP-g-COOH is presented in an experimental setup by means of efficient and following taguchi design. Upon mixing the two ingredients, an ester linkage between filler and polymer is established. Fourier Transform Infrared Spectroscopy (FTIR) was used to validate the reaction. Subsequently, bio-composite sheets were fabricated according to the design of experiment, and specimens were cut out and tested in terms of chemical characteristics, thermal stability, and physical and mechanical properties to confirm the effectiveness of the proposed technique. The results have shown that developed crosslinking enhanced the interfacial adhesion of the filler/polymer as was observed by SEM. Also, the mechanical properties of the new bio-composite with grafted ingredients were improved over the un-grafted counterpart. In particular, this research is a ground-breaking attempt for advanced polymeric composites reinforced with biomass-based particles towards improving their strength, ductility and reliability.

Keywords: Bio-Composites; Filler/Polymer Compatibility; Ester; Functionalization; Interfacial Bonding.
---